Project Connect was originally an arts exchange project between Malaysia and the UK, organised by Cloudbreak and the Dram Projects and sponsored by the Commonwealth Foundation. The exchange was between groups from York Theatre Royal, Soho Theatre London and Project Connect. Project Connect hosted the UK group in May 2008, and was hosted for 3 weeks in the UK in July 2008. The exchange ran for a year, with workshops, development and training on homeground and was aimed at raising a groupof young emerging artists and to broaden their skills, horizons and to learn. The cultural aspect of the project also forged new understanding and challenged perspectives while exploring each other's respective landscape and the people within it.
2008 Project Participants
Group leaders: Brian Jones, Jade Ong, Daphne Lee, George Wielgus, Sarah Trevathan
Priya K. (writing, poetry), Fairuz Sulaiman (video art), Dianne Dayanna (theatre), Tan Hui Koon (visual art), Nurul Hamizah Mohd (writing, poetry, theatre), Adam Kharul Hurri (writing) and Patricia Low (writing, theatre, art)
London
Malaysia
York
2008 Project Leaders and Partners

Brian Jones
(Cloudbreak),
Owen Calvert-Lyons
(York) and
Suzanne Gorman
(Soho) will be the in country exchange project directors. Each is a committed theatre professional with a wealth of experience in the planning and managing of international creative project work with young people. Brian and Suzanne were co-workers in the Crucible Theatre Education Department for several years. Together they designed and managed a ground breaking three way - three year cultural exchange project between the theatres of UK, Sri Lanka and Japan. The project produced two original pieces of collaborative theatre; Pirivan Piuma and Barefoot Gen. Pirivan Piuma was inspired by Herman Hesse's 'Flute Dream' and fused Sri Lankan dance theatre with western physical theatre technique. This work was premiered at the Crucible Theatre before going on to feature at National Theatre Festivals in both the UK and Sri Lanka. The second work was developed in collaboration with Theatre Zenshinza, Tokyo, Japan and saw the first stage adaptation in English of the Manga classic 'Barefoot Gen' by Keiji Nakazawa. This piece premiered with a sell out run at the Crucible Theatre and received the Japan Festival Award. The play was later translated into Singhalese and staged by Maya Shakthi in Sri Lanka. The far reaching scope of this exchange achieved recognition at a Commonwealth Youth Exchange Council Convocation hosted by HM Queen Elizabeth.
Community and Education
This exchange will focus on introducing different sectors of the community to theatre as an art form, which can inspire and develop self-confidence, sharpen self expression and spark people's imagination. The project aims to build on work that Cloudbreak, Dram Projects, Soho Theatre Young Writers and York Youth Theatre Royal have all been developing locally - work that encourages young people to reflect upon their own place within the world and to connect with and gain a greater understanding of the lives, concerns, hopes and dreams of their peers living in other parts of the world.
Jade Ong

(educator and facilitator at Cloudbreak Creative Development Centre)

Daphne Lee

(writer and Project Manager of Dram Projects Community Outreach)

Sarah Jenkins

(consultant psychotherapist specializing in Cognitive Behavioural Therapy, Drama Therapy and Life Coaching)

George Wielgus

(Bournemouth Media School graduate and lecturer in linguistics, literature, scriptwriting, film production, media arts and theory, performance poet and arts worker)




2008 Partner Organisations
Cloudbreak
Kuala Lumpur, Malaysia
http://www.mycloudbreak.com/
Based in Kuala Lumpur, Cloudbreak was founded in 2005 to provide creative learning opportunities for young people, communities and partner NGO's. Cloudbreak's work includes weekly theatre workshop programmes, performance projects and creative nature camps; all of which focus on inspiring and supporting participants in developing imaginative and creative ways of thinking and working together.
'a place for young people to release and express opinion without censure
'
New Straits Times


Developing partnerships is an essential aspect of Cloudbreak's vision. Building partnerships that aim to enrich and extend the experience of participants and lay foundations for sustainable new projects. Having just completed a highly successful new writing and theatre project with a HIV/Aids hospice, Cloudbreak now look forward to partnering Dram Projects, York Theatre Royal and Soho Theatre on this exchange.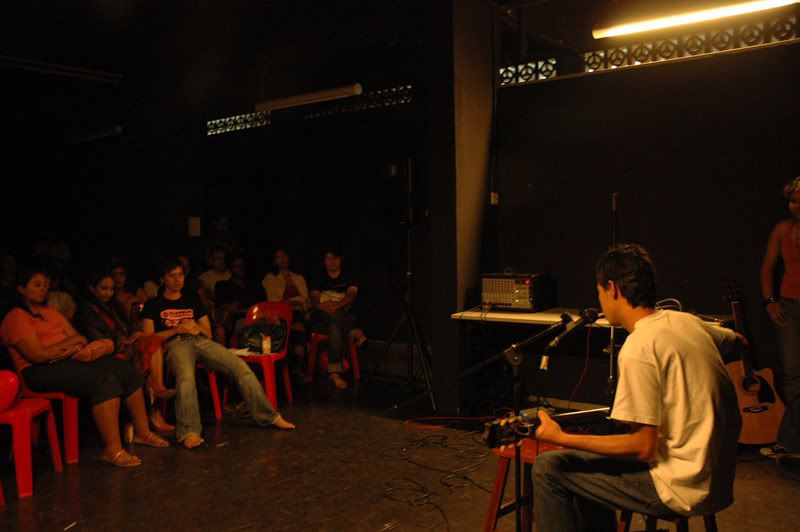 The Dram Projects
Kuala Lumpur, Malaysia
http://www.dramprojects.com/
http://www.omg-series.blogspot.com/
A community project for Malaysian youth, which aims to nurture and develop their skills and talents. Dram Projects focuses on developing and providing programmes for young people that expose them to myriad creative activities, enrich their personal experiences, and allow them to grow into creative, confident, contributing individuals. Dram Projects seeks to make a positive impact on the lives of Malaysian youth.
Dram Projects is especially committed to providing logistical support to creative arts ventures initiated by Malaysian youth. Current partners include Cloudbreak and Project OMG – a performance poetry / new writing initiative that offers a platform for readings, music and short films. These projects are run by and for young people from all walks of life and aim to stimulate and provoke aspiring youth to create a new wave in the Malaysian arts scene.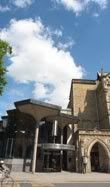 York Theatre Royal Youth Theatre
York, UK
http://www.yorktheatreroyal.com/
Yorkshire's largest youth theatre, with over 350 members meeting every week. York Theatre Royal Youth Theatre is a place where young people are able to come together to work creatively and is for anyone aged 5-25 who is interested in seeing, making and performing theatre. The members work with a wide range of theatre professionals to develop their skills as performers and to help them to establish themselves as creative individuals.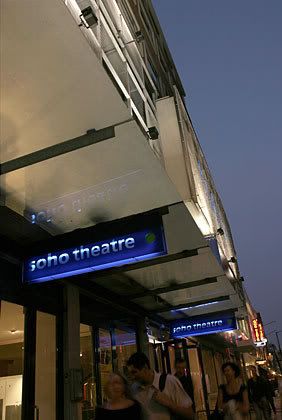 Soho Theatre Young Writers
London, UK
http://www.sohotheatre.com/
Situated in the heart of London's West End, Soho Theatre was founded in 1969, with the mission of producing new plays, encouraging new playwrights and reaching new audiences. The company was originally based in the legendary Soho Poly where its early years saw the first works of such playwrights as Sue Townsend, Hanif Kureishi, Timberlake Wertenbaker, Tony Marchant, Pam Gems and many more. In spring 2000, the Company successfully completed one of the country's most innovative Lottery projects when it opened Soho Theatre + Writers' Centre at 21 Dean Street.
'
a foundry for new talent… one of the country's leading producer's of new writing'
Evening Standard
2008 Project Sponsors
Commonwealth Foundation
UK
http://www.commonwealthfoundation.com
The Commonwealth Foundation is an intergovernmental organisation, resourced by and reporting to Commonwealth governments, and guided by Commonwealth values and priorities. Their mandate is to strengthen civil society in the achievement of Commonwealth priorities - democracy and good governance, respect for human rights and gender equality, poverty eradication and sustainable, people-centred development, and to promote arts and culture.
The Commonwealth Foundation was established by Heads of Governments in 1965. Membership of the Foundation is open to all members of the Commonwealth and currently stands at 46 governments.
Project Connect received core support from both the Commonwealth Foundation and the Commonwealth Youth Exchange Council. The project has also been selected to feature as a case study for the Commonwealth Foundation 'Culture Toolkit' 2008.
Social Innovation
London, UK
http://www.socialinnovation.co.uk
With 55% profit growth in less than 3 years, Social Innovation work with a wide range of organisations helping them re ignite their Social Capital. This means they help create cultures that have happy people doing meaningful jobs. Because they are happy, they feel part of what the company is doing and contribute quality to the organisation, enabling it to flourish and prosper. Social Innovation have proven experience, a unique insight and approach, and a range of tools and techniques that deliver practical business results.
KLue Magazine

Kuala Lumpur, Malaysia
http://www.klue.com.my
On the pulse of the Klang Valley, KLue covers the people, places and events that energise and drive our city. Be it the web site or the monthly magazine, they are dedicated to helping people navigate this fast-growing, chaotic yet exciting city we call our own.


Contributors :
Creative Enterprise
Azura Azman
Word Works Sdn. Bhd.
Nora Moris